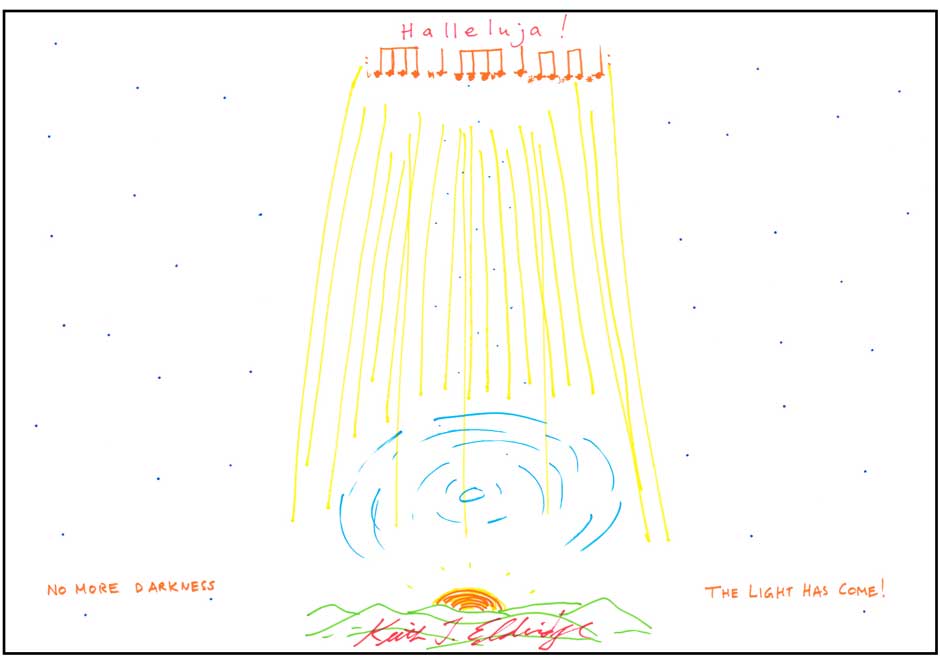 Created
February 19, 2006
The Light Has Come
This design is for spirits who have been sent to a world of darkness after they died because of the depth of the sins they committed while they were alive. This is their chance to take responsibility for their sins, apologize for what they have done and ask for forgiveness!
This opens a passage of light into the darkness to shine directly on that soul. When the light hits them, they must cleanse themselves with holy water and be immediately judged. If their regret and apologies are true in heart, they can ride the light out of the darkness.
This is step one of two for that soul. The next step is judgement of their life training. This is in the design "Free the Soul."
Inspiration
This design came as a result of many scary dreams of a dark spirit who was Nazi working for Hitler. He wanted to make up for the sins that he had committed and the people he had hurt while working for Hitler, and was asking for forgiveness. In my dream, I knew that he had to find regret and sorrow within his heart in order to be given a chance to come out of the darkness. He also needed to take action and help other spirits in some way. Redemption is not easy on the other side.
Situation
This is for the souls of those who have died having committed many deep sins. This may be a dark spirit in the household, or a person "possessed" by a spirit who won't let go and causing that person trouble in his or her own life. That spirit may be using a living soul to get its own passage to the light.
Music Composition:
Composed: January 5, 2006
Recommended together with:
Interested in this design?