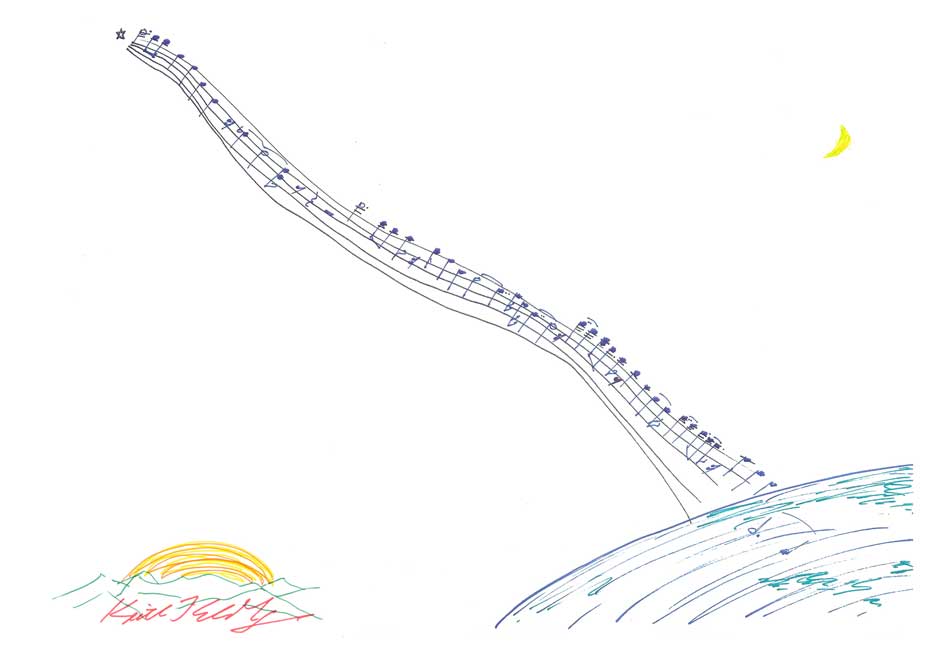 Music Star
The music star is where all music on Earth comes from! Each musical note that comes down from the star is sent as a gift to us from the music star!
Inspiration
I dreamt of music flowing down visually from a star to Earth. The music came to me as I sat in front of the keyboard to play it.
Situation
If you are feeling lost and need guidance in life, angels from the music star can come down and inspire you to get back on track.
Notes
I painted three versions of the music star, including Music Star Blue and Music Star (Buddha Design).
Music Composition:
Composed: March 29, 2015
Recommended together with:
Interested in this design?