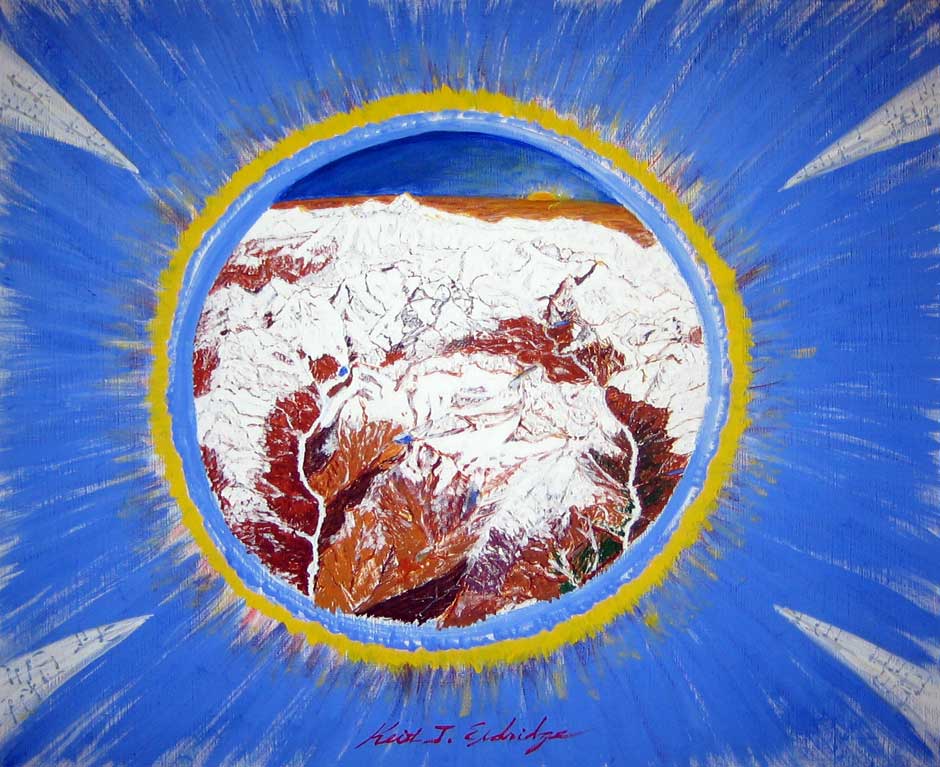 Created
February 03 , 2007
Wisdom of Ages
This design brings out the ancient wisdom of Mt. Everest and the Himalayas. It symbolizes seeking support and advice from your Guardian Angel in times of need. This is intended to help you cleanse yourself of greed and emotions that stand in the way of being pure.
The highest elevation on earth, Mt. Everest has been around and seen more natural and human activity than anywhere else in history. It knows the lessons of time and patience and we can learn a lot from it.
I imagine myself standing at the top, completely relaxed, gathering the wisdom, patience and understanding I need to move forward in a positive way in life. I also imagine this is the best situation for me to be in to accept guidance from my guardian angel.
Inspiration
Inspiration came from Mount Everest of the Himalayas. I was standing at the top in my dream, as well as flying over it looking down on the Earth.
Situation
Feeling lost, need advice on life, wish to rid yourself of greed and get a better overall view of life? Wisdom of Ages is for you.
Notes
#12, Guardian Angel
, represents guardian angels being sent down to earth to people without one. This painting represents the guardian angel that you already have, and it is guiding you along in your life. Always keep your guardian angel in front of you so you can follow it.
This is the only design that I've painted by using an actual photograph of something. Very few of my paintings are of something real that you can see.
This is also my first original painting on canvas.
Music Composition:
Composed: 2006
Recommended together with:
Interested in this design?