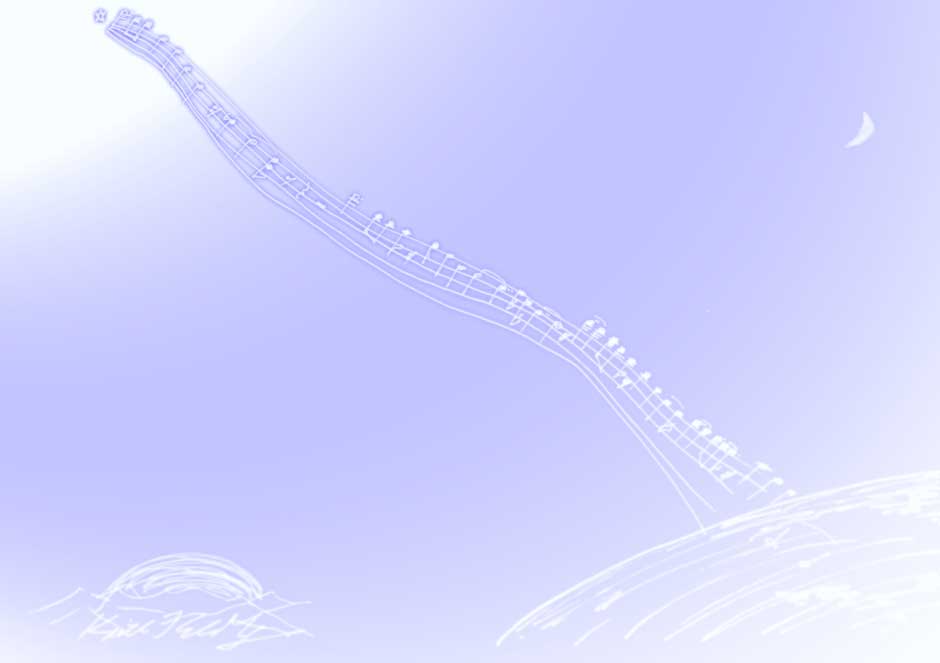 Music Star Blue
The music star (Blue scene) is where all music on Earth comes from! Each musical note that comes down from the star is sent as a gift to us from the music star. It brings us inspiration, relaxation and healing for our body, mind and soul.
Inspiration
This is the second picture I drew as I started off on this endeavour. I focused on where all the music we know of came from, and why, and put it into this design. This version of Music Star focuses more on healing the mind and calming us when we are stressed.
Situation
Feel like something has to change in your life and you are looking for something more positive. Break away from something or someone to create a positive future.
Notes
This is one of only a few paintings that I edited with a graphic editor. I took the original music star image and added the soft blue gradient to create this version.
Music Composition:
Composed: December, 2004
Recommended together with:
Interested in this design?