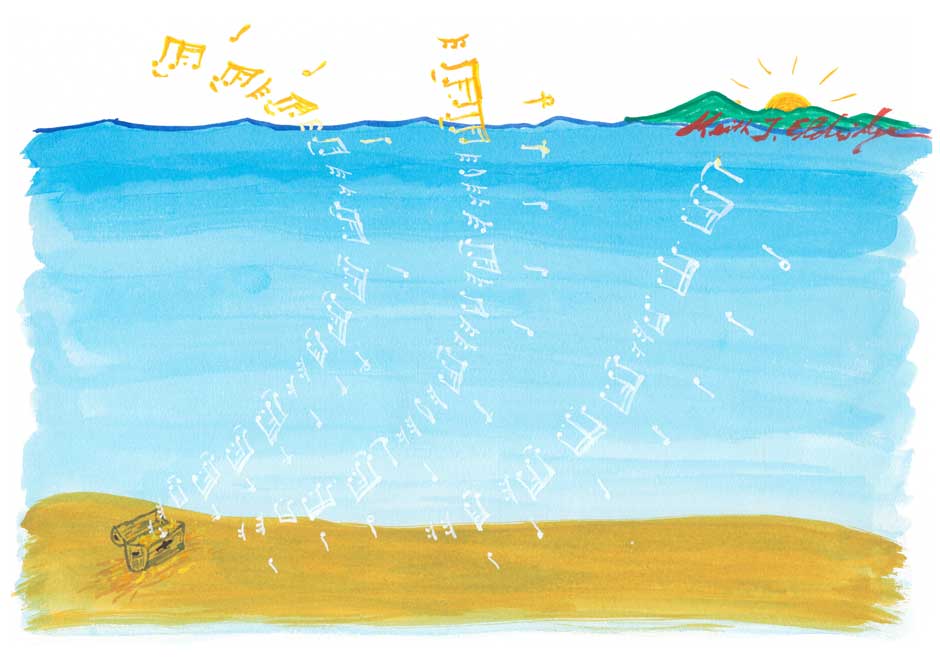 The Deepest Treasures
This design was created to bring out fortune from the Gods to those with pure hearts and pure intentions. The Earth will provide us with everything we need in life, it has a lot of treasures to offer us. We can use you all she has to offer us, but we must do so without greed.
Spiritually, this art brings energy from the earth, from the depth of the deepest seas. There is a God in Japanese mythology called Ebisu (sometimes Yebisu or Ebesu). It is the God of fishermen and luck.
Inspiration
The Japanese God Ebisu-sama was an inspiration in creating this painting. It is said that it can bring gold coins from the depths of the sea for those with pure hearts.
Situation
You are wanting to become one with Earth, closer to mother nature, and form a symbiotic relationship with mother earth. In turn, your good fortune may increase by the will of the Gods.
Notes
Ebisu-sama is one of the 7 Gods of Good Fortune.
Music Composition:
Composed: August, 2007
Recommended together with:
Interested in this design?