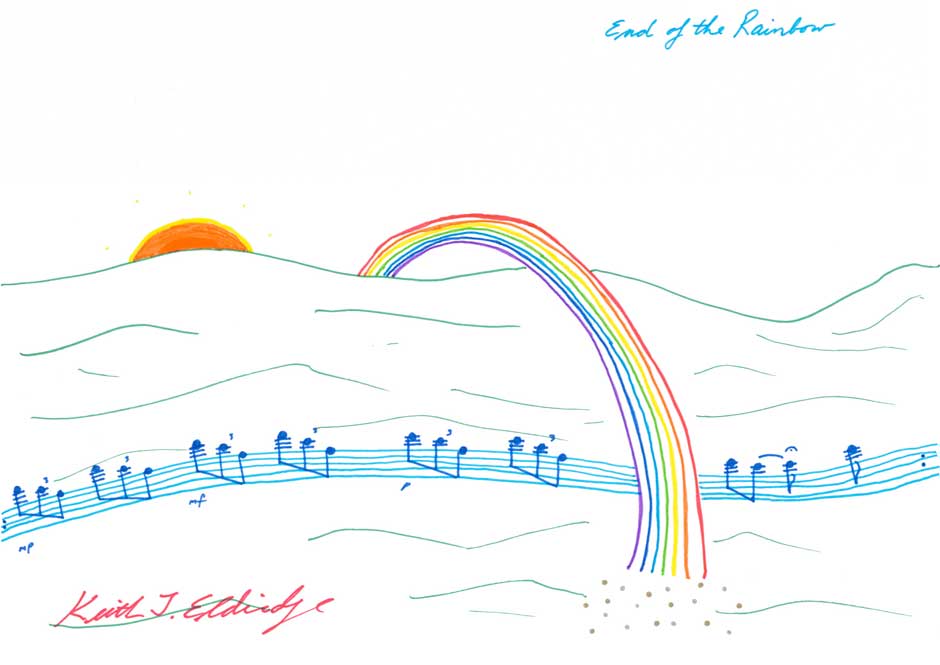 End of the Rainbow
The End of the Rainbow is show to you in this music art. The power in this music comes from the Mountain God. The message is to keep your heart pure and treat nature right. Don't be greedy and Mother Nature will give you all you need to survive!
Inspiration
This image came to me in a dream, with the music flowing through the river and a bright rainbow over the mountain. I later added the silver and gold at the end of the rainbow.
Situation
You are a Nature Lover and wish to rid yourself of greed, understand the elements and get the most of what earth (Mother Nature) has to offer us. Or you just love rainbows.
Notes
One of a series of two, with "The World is in our Hands".
Music Composition:
Composed: July 18, 2005
Recommended together with:
Interested in this design?