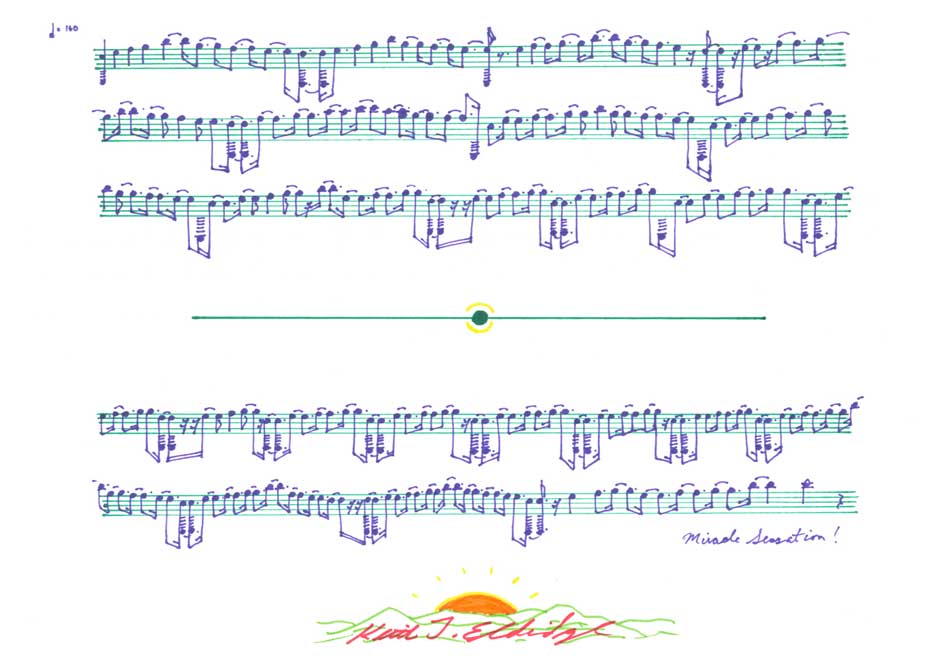 Miracle Sensation
This design is healing art for the nerves and nervous system. Miracles – though not guaranteed – do exist, believe in it, clear your mind and help your body heal itself!
Inspiration
I wanted to help people I knew with nerve damage resulting from surgery complications.
Situation
This is for people who have been paralyzed or who have loss of sensation due to nerve damage.
Notes
There are no special notes for this painting.
Music Composition:
Composed: January 5, 2006
Recommended together with:
Interested in this design?