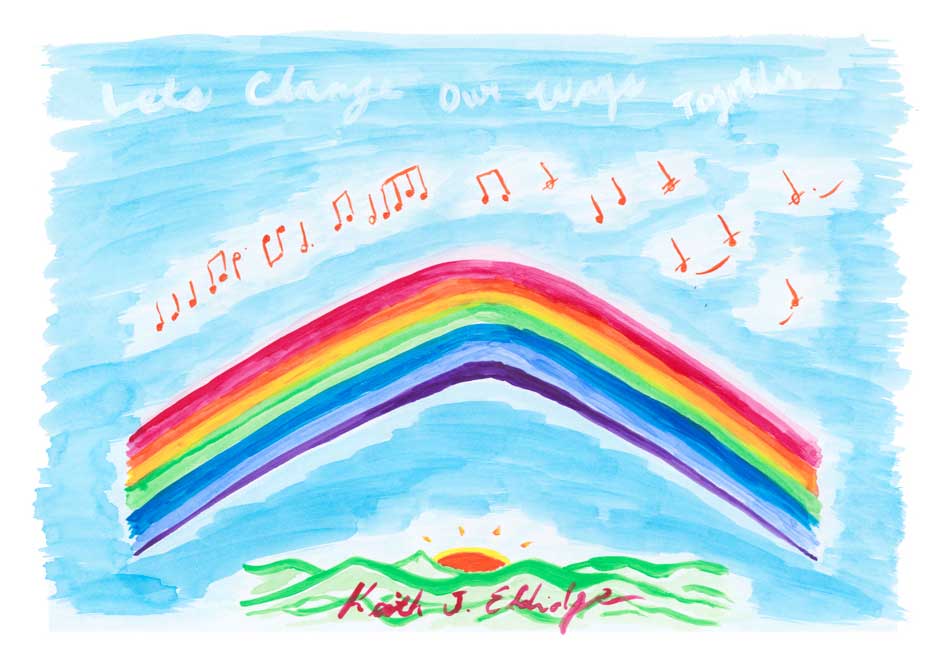 Let's Change Our Ways Together
Let's Change Our Ways Together
This was created to stop feelings of hate, discrimination, racism, and prejudice. We all came from the same place and we will all return to the same place after we are gone from this planet.
In order to rid this world of this hateful thinking, we must change our ways together! Unfortunately, those who have been brought down by discrimination tend to also learn to harness hateful thoughts against those who hurt them. This means both sides are strengthening the wall between them.
In order to break that wall down and create neutral feelings of unconditional love for ALL, we must ALL change our ways of thinking, and the way we SHOW it in our ACTIONS together, and daily!
Inspiration
The concept came from many related dreams, along with world events. I wrote this music and sketched it while in the hospital.
Situation
If you are a victim of (or someone who feels) discrimination, racism, prejudice or hate, this painting encourages you to change those feelings to unconditional love for all.
Notes
There are no special notes for this painting.
Music Composition:
Composed: August, 2006
Recommended together with:
Interested in this design?