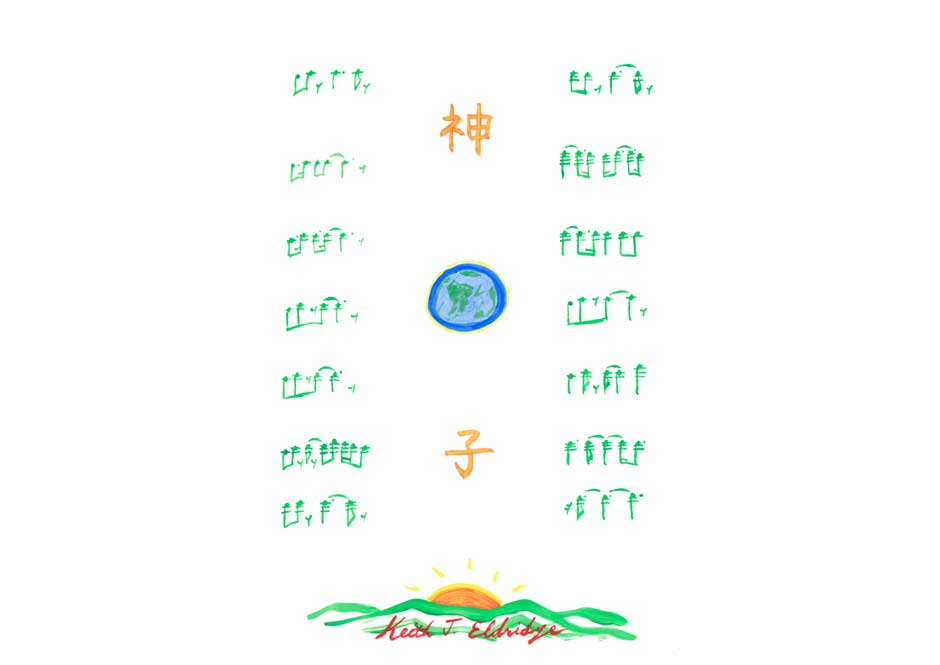 Created
September 06, 2006
Kami no Ko
"神の子­" (kami no ko) means "God's Child," or "A Child from God."
The alternative title that I considered was "A Bundle from Above."
This is a design for people who cannot have children naturally. This is in hopes of giving them a special chance, and a special child from God in order to begin cleaning up this World! This may be through natural birth after a long time trying, in vetro fertilization, or even adoption. The key is Love. I believe the Gods will send the strongest of souls to those of us who can keep our hearts full of love and appreciation, then teach that to a child and help him/her spread it throughout the world in their own special way.
Keep in mind, it doesn't matter which religion you follow, if any at all. The world still needs help physically and spiritually. For those who have been unable to bear a child, this music attempts to ask the Gods and Angels that be to make a special exception, to bring down as many powerful souls to this Earth as we can, to spread love, gratitude and peace, and make this world a better place to live in, and help return nature as much to it's original stable state as possible.
If you believe your child is one of those souls, give them all the support you can to help them show the people what we've forgotten amidst the growing shroud of greed and darkness that weighs down this Earth!
Inspiration
This came from several requests, for people who either waited longer than usual to have a child, or those whose spouse could not physically produce a child. I thank God for bringing miracle babies by any means, natural birth, ivf, or even adoption.
Situation
Trying to have or wanting a baby, seeking alternative methods of having a child (ivf), infertility, non-specific infertility.
Notes
There are no special notes for this painting.
Music Composition:
Composed: January 5, 2006
Recommended together with:
Interested in this design?