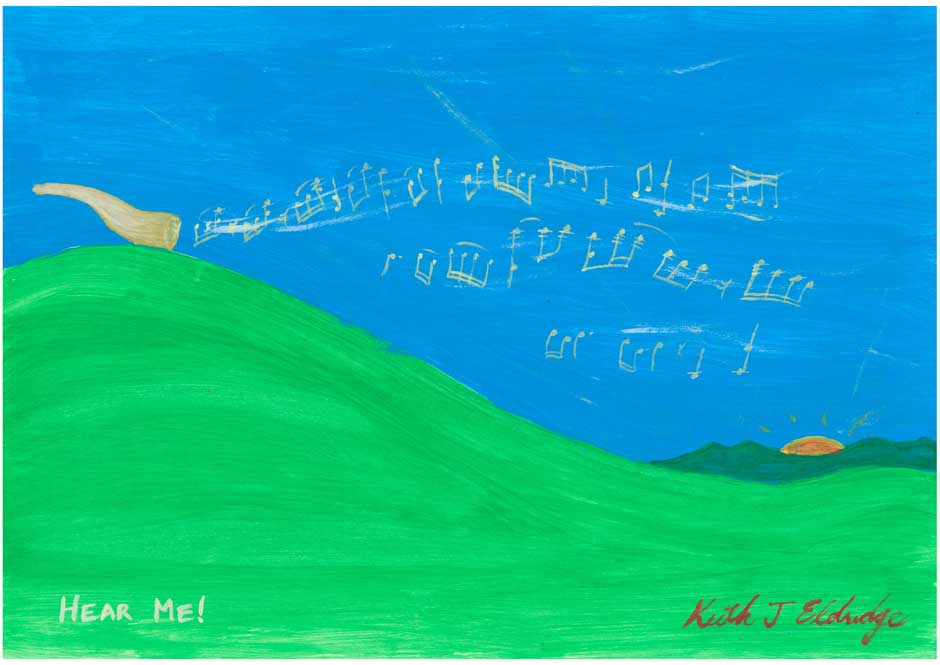 Hear Me
This is a healing wish for those with ear or hearing related medical problems. Hopes are that your hearing will get better, and ear pain or problems will go away. If that is not possible for some reason, may this design bring your some comfort, or proper medical treatment and support for your problems.
When it comes to health problems, only doctors can diagnose the source of the problem. Sometimes even great doctors can't find the original cause, or they simply make mistakes (they're human too).
I've seen my share of unexplainable problems suddenly getting better, and sometimes it takes a while because there are several sources including stress, allergies and old injuries.
Inspiration
The concept here came from my own hearing problems and those of people around me. I also wrote this while in the hospital. It turned out many of my worst ear problems were due to allergies, but it wasn't until I reached my thirties that I found a good enough doctor to diagnose that for me.  Simply knowing the source may not have completely healed it, but allows me to keep it in check enough that it doesn't affect my daily life anymore.
Situation
If you are losing your hearing, hearing impaired, have ear infections or ringing in the ears, this is healing art for you.
Notes
This is another design that I came up with while I was in the hospital.
Music Composition:
Composed: August, 2006
Recommended together with:
Interested in this design?