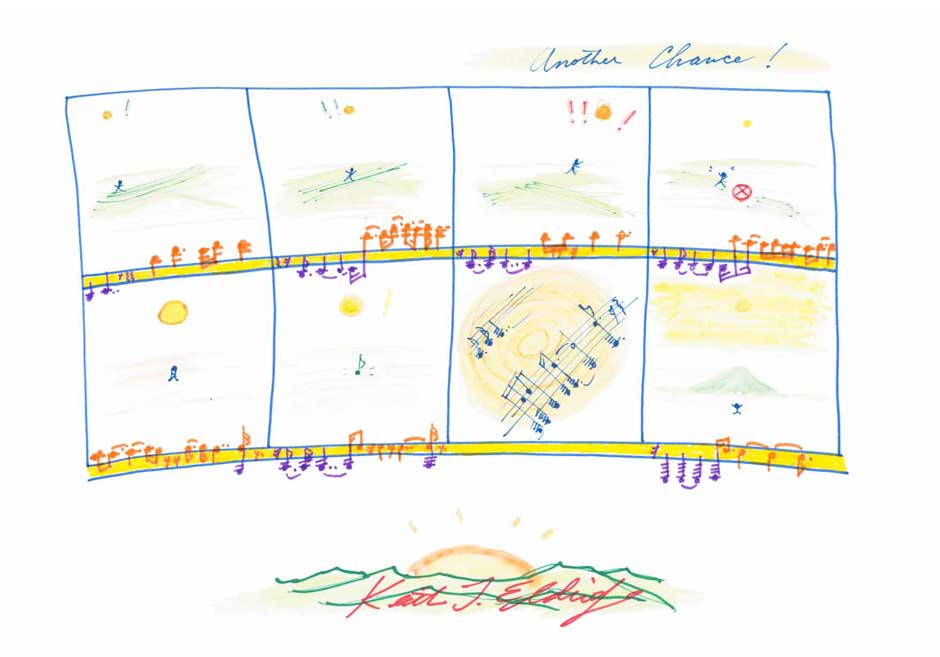 Media
Watercolor Pencils on Paper
Another Chance
This tells the story of people being guided by their Guardian Angel in the right direction, but seem to not be able to get the hint until it is too late. We are often shown the right answer when we have a problem, we are also given good opportunities to either change our life, or set it on a better, stronger path, but we overlook that chance for the simple route. Sometimes it isn't just the simple route that we are looking for, but the more enjoyable route!
Life is training, but we're not in it alone.
We come here (to Earth) with a partner, a Guardian Angel, a guide in the Spiritual sense to give us at intuitional nudge when reach a fork in the road. We must make the choice of whether to follow that feeling that we get deep inside, that voice we hear in our head when it comes time to make a decision.
Being human, we are destined to make mistakes. Sometimes, even though we should be ready for a big turning point in life, we seem to miss the onramp. This design is a prayer to give us another chance when we've gone off course, and bring us that opportunity one more time with a big slap in the face to say "Here it is again, make no mistake about it, this is a good opportunity and you need to take it!"
This says "I'm sorry I missed God-given opportunities, I hope I can be given another chance."
Inspiration
This design came by request and by watching some friends who couldn't see the opportunity that was knocking at their door, even though everyone around them could.
Situation
A design for people who have missed opportunity, realizing they've missed a good chance, or come to a fork in the road of life and need to be sure not to miss another chance!
Notes
There are no special notes for this painting.
Music Composition:
Composed: 2006
Recommended together with:
Interested in this design?