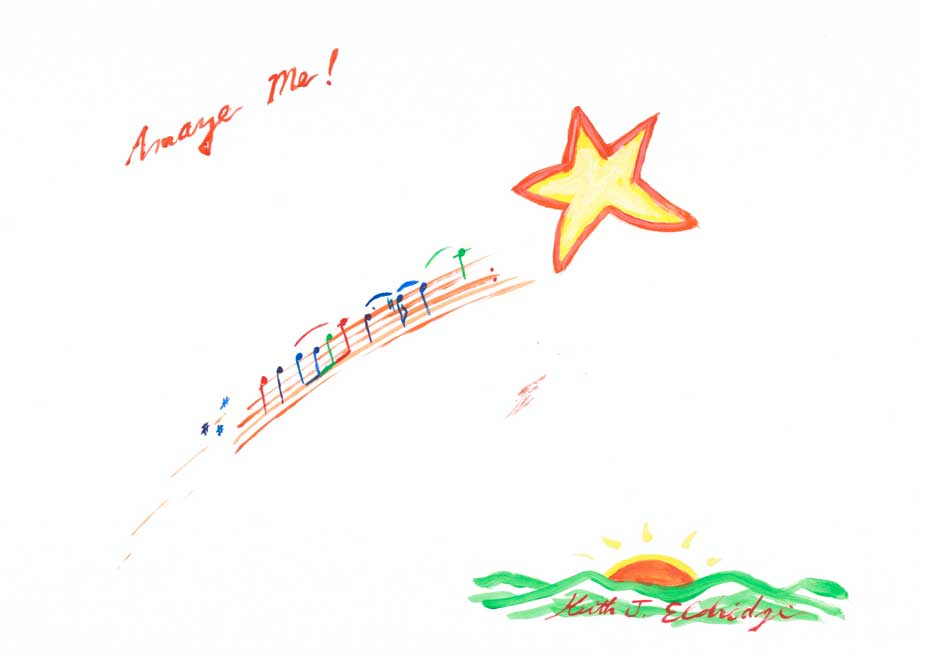 Amaze Me!
This will bring out your best qualities and allow you to amaze the people around you with what you can create! Do something new and amazing to help this world!
This may not be you, it could be someone you work with or even live with. Often people are too shy, humble, or even lazy to show off their abilities. We need these people to come out and do something wonderful to give us fresh hope and keep our minds pointed at a clean, clear future!
Inspiration
This music just came to me about a year before I made the design. I jotted it down and left it in my music notebook. Going through it again, I knew it was time to complete it. I still believe someone has been waiting for ME to do something amazing, get off my lazy chair and
create
!
Situation
You have Amazing abilities, you know someone can do better. Hidden talent is waiting to come out.
Notes
There are no special notes for this painting.
Music Composition:
Composed: 2005
Recommended together with:
Interested in this design?