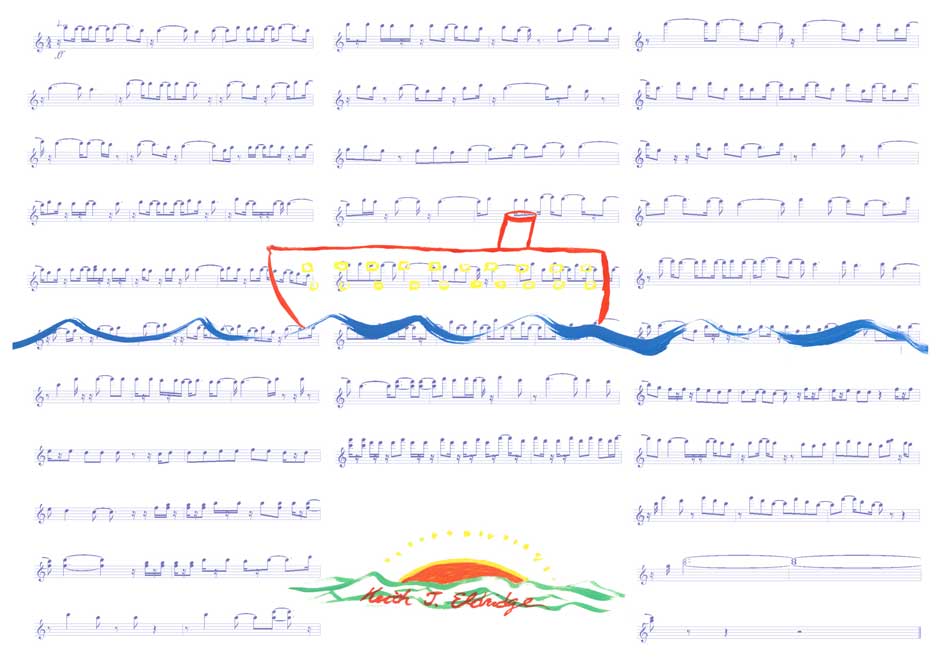 Created
November 15, 2005
Safe Cruise
"Safe Cruise" is a Water Sprite's wish for peaceful seas in a musical design. (That's what I felt in my dream.) I saw the music in the ocean as a boat sailed across the waves. Keep this art with you if you or someone you know is taking a trip on a boat or cruise ship, like a good luck charm. Calm the oceans and seas with "Safe Cruise!"
Inspiration
Directly from a dream and the counterpart to "Connections" (#152)
Situation
If you are taking a cruise or long boat trip soon, or if you often travel on boats, this painting is an amulet, a good luck charm for you. This is especially meant for ship passengers and crew, fishermen and sailors such as in the navy.
Notes
The print version of this design includes the hand painted boat and signature, and the music was added in afterward using the PC. I've painted 2 original orders afterward, in which the music notes are all painted by hand.
Music Composition:
Composed: March 29, 2005
Recommended together with:
Interested in this design?