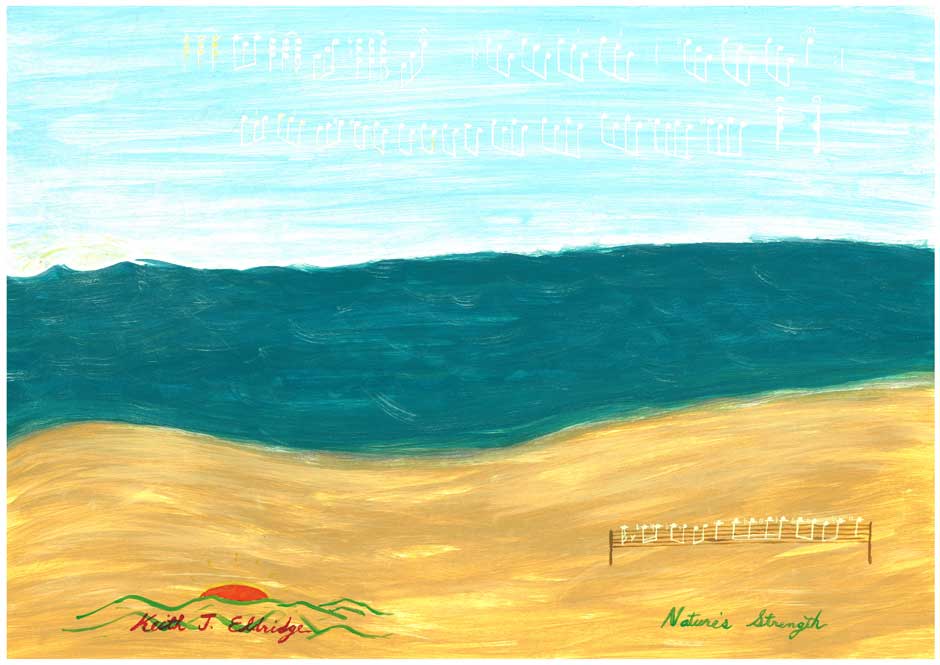 Nature's Strength (Emergency Report)
This mysterious musical art design is called "Nature's Strength, Emergency Report." More appropriately, the meaning behind it is:
"Don't take Mother Nature's strength lightly."

"Don't underestimate Mother Natures power!"
She could crush us easily with Typhoons, Hurricanes, tsunamis, tidal waves, rain storms, snow storms, floods, blizzards, landslides, tornados and more. We have to consider what we're doing to Mother Nature everyday and it's no wonder we have such natural disasters occurring so often and more and more out of season! Show your support for Mother Earth and help us return her to original healthy state!
Inspiration
The music in this picture came straight out of a dream. I dreamt of this image along with those for "
Safe Flight
," "
Safe Cruise
," and "
Safe Ride
" all in the same night. It took a while to get them all down into art designs, but they make a great set and show that we must respect the nature of our environment if we want to live here safely!
Situation
If you are in an area prone to natural disasters, hurricanes, typhoons, storms, earthquake, tsunami, tidal waves – or if they have become more likely to occur in your location recently, you might like to have this displayed in your home.
Notes
This is one of only a couple paintings that I redid because I wasn't completely satisfied with the original.
There are actually two melodies in this design. The music in the sky is "Nature's Strength" and the notes on the beach are "Emergency Report".  I combined them to make the painting stronger.
Music Composition:
Composed: March 29, 2005
Recommended together with:
Interested in this design?